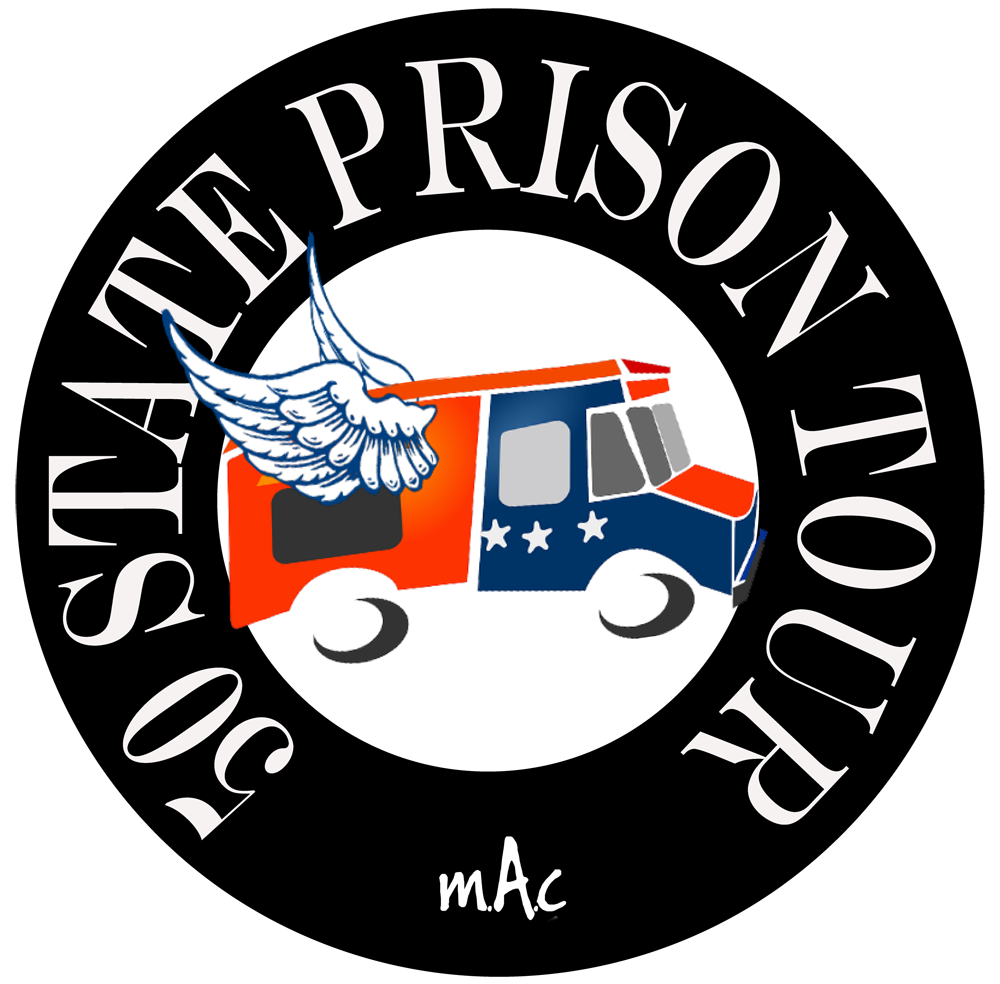 QUESTIONS & ANSWERS
When will the 50 State Prison Tour be in my state?
Because we are scheduling as we go, the dates we will be in each state will depend on our ability to book other states in your area. The sooner you can let us know you are interested in hosting the 50 State Tour (
by filling out the form
), the sooner we can solidify the schedules.
What time are the events?
We are flexible and can schedule events any day of the week and any time of day, after 10am local time so Matt will have a voice.
How long will the concert take?
The content of our program will be approximately 1 hour.
What is the content of the event?
Matt will play and sing 12-15 songs with some story-telling in between. Our experience has been that Matt's music appeals to MOST audiences. There is a thread of Christian principles throughout the lyrics and story-telling. But we do not consider this…. your typical "Christian concert" Christian and non-Christian participants will be entertained!
Will you be part of my event?
YES!!!! We are happy, thrilled to be a part of a pre-existing event. Please
fill out the form
and indicate the date and time of the event and what you have in mind.
What is your background in prison work?
We have been volunteering 1x per week in level 1 Indiana prisons for just over 5 years. Initially at IREF in Indianapolis, In and more recently at OSD in Pendleton, In. Matt plays his music and Connie teaches life skills. We have done concerts in level 1 & 3 facilities and we are certified Prison Fellowship Volunteers.
What equipment is needed?
We are able to bring in all equipment necessary. We would like to bring in Matt's personal guitar, amplifier, monitor, backdrop, stand, and associated cords. (a complete, detailed list will be provided in a timely manner). If some portion of this is not possible, we are happy to work within your parameters.
How many people are coming in?
For most concerts, two people will need a gate release. On some occasions, we will travel with four. In rare situations, especially in close proximately to central Indiana, we may bring the band. (3 additional people, plus equipment.)
What type of materials are you planning to leave behind?
We are hoping to leave copies of Matt's Unforced Rhythms of Grace CDs and books, called Freedom to Pray by Kent Fiechter.
(samples available
here
)
Why are you doing this?
God has been building in us a compassion for incarcerated individuals. We know many have had extremely difficult life circumstances that contributed to their poor choices and others just need to know they still matter and can lead a different life going forward. We've been given GRACE and so we desire to extend that grace to others. We believe God intends to use people with checkered pasts for mighty purposes in His Kingdom! (…those who have been forgiven much, LOVE MUCH! And He uses the weaker things to confound the wise!) We want encourage the Christians behind bars to PRAY for God's Kingdom purposes, to be salt and light where they are and believe that God has plans for them when they get out. We want to encourage non-Christians to know they matter to God and bring healing to past wounds through the truth of His word.
How will the Non-Prison Events be handled?
We are looking for local contacts in each state to arrange for a public venue (park, auditorium, coffee shop, church, etc.) to schedule a concert. We will ask a local contact to help us promote the event, help sell tickets and merchandise or collect an offering. We hope to share Matt's music, testimony from our adventures so far and spread the word about the importance of prison ministry.
<< Back